NoH8 Campaign – Models wanted!
Dial back to 2008 in California. An idyllic place, where same sex marriage was OK, where there was no irrational fear, at least in the law. Unfortunately, the religious groups weren't content to let LGBT people have equal rights – who would they hate for no reason? So, in November of 2008, a new piece of leglislation found its way onto the statute books, Proposition 8.
Proposition 8 amended the state's Constitution to say that marriage could only be between a man and a woman. And, somehow, it passed.
In response, many many LGBT movements sprung up, and rightly so – opposing hatred is the only answer! Proposition 8 got dubbed Proposition H8, and emerged a photographer, in a partnership himself, who styled a type of photographic protest that has gone viral around the internet, called NoH8. The photos are of people, both everyday and celebrity, with duct tape over their mouths, to symbolise their voices being silenced by Proposition 8 and similar legislation around the world, and with "NOH8" painted on one cheek in protest.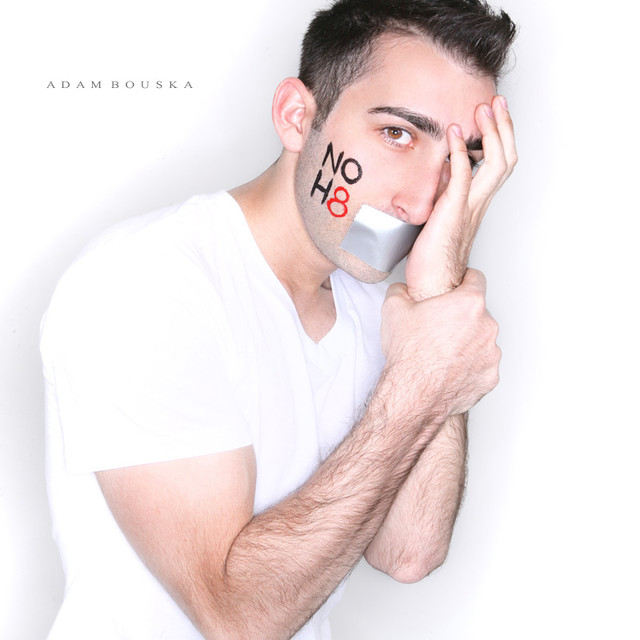 According to their website, the campaign has grown to have over 20000 faces, and has now accumulated a large number of celebrity backers who have had their photos taken by Adam. The website accepts submissions from everybody, and so many users all around the world submit their faces.
It's an incredibly simple and effective protest; it is instantly recognisable, and although it originated as a protest against Proposition 8, the message of No-Hate (NOH8) applies worldwide to all sorts of countries, laws, regimes. Yet, I haven't seen any from any Northern Irish guys, such as the GLYNI members and Cara-Friend volunteers. So, I'd like to offer to anyone who'd like me to take a NOH8 picture for them and edit it, so that I can compile, for GLYNI, a set of our local faces to add to the NOH8 global movement.
Please, I'd like to get as many as possible, particularly from young people and GLYNI members – let's show that we won't tolerate hate anywhere, and especially not here!
– Peace, out
– Matt